New batches of Portugal Laurel now ready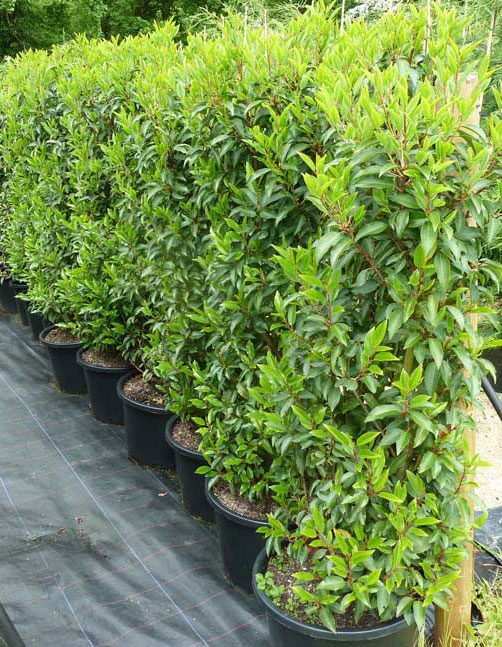 We have some new batches of Portugal Laurel that are now ready for sale and looking fantastic.
Portugal Laurel is one of my favourite evergreen hedging plants. It may not be quite as fast-growing as the ordinary Laurel (Prunus laurocerasus 'Rotundifolia') but it's no slouch.  It forms a neat and tidy dense hedge of dark green leaves and is easy to maintain.
We have a new batch of 500 Portugal Laurel in 3 litre pots now ready, most of these are 60-80cm tall and looking fresh and lush. We also have some extra bushy 90-120cm (3′-4′), 135-150cm (4'6″-5'0″) and 150-165cm (5'0″-5'5″) – all in 25 litre pots and looking fabulous.
Please give us a call if you would like to discuss these or pop in and have a look if you live locally.
---