Rootballed Laurel Now Available Again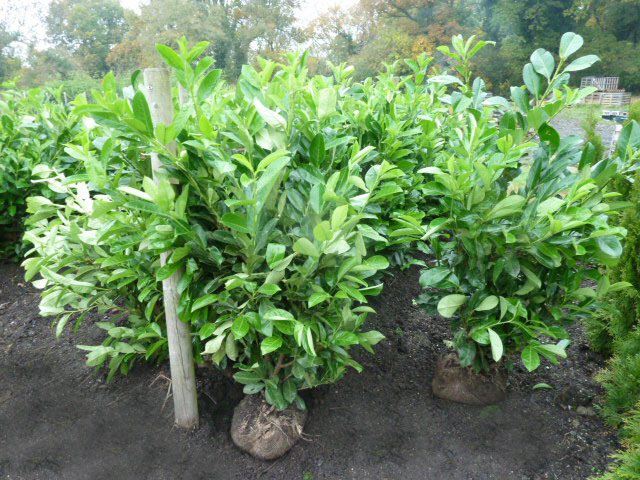 The digging has started and we now have 3 to 6ft+ Laurel hedging plants in stock. These are great value at £45 each. Rootballed plants are those that have been grown in the field and are dug up between November and March when the plants are not growing.  A ball of soil is dug up with the roots (as opposed to bare-root plants where the soil is shaken off the roots) and then wrapped in hessian or jute to stop the soil from falling off.
Laurel is particularly good for rootballing as it becomes dormant in the winter and the leaves do not start growing again until mid-spring.  This gives the roots a chance to establish over the winter and early spring months before the leaves start growing, so when they do, they grow quickly and form an excellent evergreen hedging.
See our online hedging store to order these plants for UK delivery or pop into Greenshutters Garden Centre near Taunton in Somerset
---