If fencing is in short supply after the storms, why not plant a hedge that won't blow down?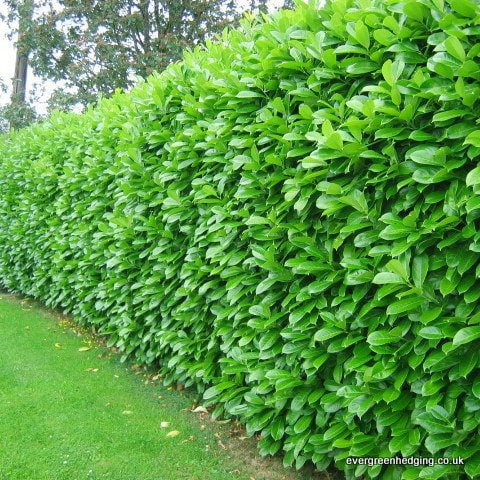 Following an autumn and winter of storms, the demand for fence panels has risen to five times higher than normal levels. The St Jude Storm at the end of October depleted stocks and the subsequent storms in January and February now mean there are weeks of wait to get fencing panels. According to the gardening journalist, Matthew Appleby, fencing panels are changing hands for £80 each on the black market.  However, there may be an easy solution for some – why not plant a hedge that won't blow down, instead of the fence?
Hedges, even Leylandii hedges, are easy to maintain if they are kept to the same height as a fencing panel (i.e. 6ft tall). At this height, you can reach the hedge to trim it easily and it doesn't take long.  If you think how long many people spend each week mowing their lawn, trimming a hedge will probably take the same time, depending on the length of your hedge, but only needs to be done once a year.
A well-established hedge will not blow down, doesn't need painting and will not rot and need to be replaced in a few years time, in fact, it will last a lifetime if it is looked after well and act as a windbreak for you and the plants in your garden.
For fast-growing, evergreen, hedging, then Leylandii and Cherry Laurel are hard to beat but if you have a bit more patience then Portugal Laurel will create a fantastic dense hedge. We have example hedges at our Garden Centre in Fivehead, near Taunton in Somerset and also plenty of plants available.  For more options on which hedge to buy, come and visit us or see our Hedging Page by clicking this link.
---